Here are our picks for the best e-juice brands for 2016. Of course this is our personal preference, and each person will have their own, but this should serve as a good starting point for anyone looking for top quality vape juice to try.
The Top Brands Of E-Juice
In this review we are going to look at several different brands in the e-liquid market and give our feedback on the best options. We understand that there is a huge level of difference from brand to brand, and stacking them up against one another is not the easiest thing to do. Well, we've done the trial and error, so here are our firsthand thoughts on each brand, what they offer, and recommendations based on that.
VaporFi
Quality
Quality is no afterthought with this brand; it's the primary focus. You really get what you pay for, and VaporFi brings it all. The best ingredients, the purest formulas, and the best flavors, all made under the strictest circumstances. The performance is exceptional, and it's a testament to the quality.
Manufacturing Standards
VaporFi really makes no mistake about their intentions, and they take manufacturing standards really seriously. Their lab is FDA-registered, they produce everything according to cGMP standards, and they have their formulas all on file with FDA, with regulations not even being enforced, they keep the door wide open. That alone speaks volumes for how high their standards are.
Flavor Selection
Again, they really know what customers want, and that is thousands of flavors. The thing is, they actually deliver on it. Between their single flavors and their infinite number of available custom blended flavors, VaporFi offers the sickest selection of e-liquid flavors out there. Because they use such great ingredients, you bet this comes through in the actual  taste; resulting in excellent, delicious vapor. Hands down, the best.
Reserve Collection
Vaporfi has also released their new Reserve collection, introducing their own line of high VG craft e-liquids, which are an excellent choice for dripping and sub ohm, and this type of juice will also create more vapor than higher PG blends. A little more went into these blends including a steeping/aging process for extra flavor components.
Check Them Out: https://www.vaporfi.com
…………..
South Beach Smoke
Quality
Like VaporFi, South Beach Smoke is serious about quality, and if you are familiar with this brand, you'll know they are very well-known for having top quality in everything they put their name to.
These liquids perform very well, creating large plumes of vapor, have very full flavor, do not carry an aftertaste, and they are not loaded with unnecessary chemical additives. No diacetyl, only top Malaysian palm glycerin, and these are actually "inhalation-grade" liquids. How's that for quality?
Manufacturing Standards
Like VaporFi, South Beach Smoke has similar standards for their manufacturing, being all USA-made, in an FDA registered facility, and according to strict cGMP protocol. Top standards = top safety, and this is so important for users' peace of mind.
Flavor Selection
Also similar to VaporFi, South Beach Smoke offers countless possibilities because of custom blending, and they cover pretty much every possible flavor imaginable. 5 stars here because this is such a huge benefit to anyone who vapes and wants top quality plus a zillion flavor choices.
Check Them Out: https://www.southbeachsmoke.com
…………..
Halo
Quality
Pretty good quality, I must say. Their efforts have definitely come along in the past few years, and its great to see that they've upped the quality on their liquids. There really is nothing on the negative here; you always get a good, basic liquid from Halo.
Manufacturing Standards
Decent, and the product is good, but manufacturing really does say a lot about the end result. Sure they cover the basics by manufacturing in the USA, guaranteeing their liquids are diacetyl free, and made with USP nicotine, but knowing what others in the market are offering above and beyond, leaves some standards to be desired.
Flavor Selection
The flavor selection is fair. With a solid lineup of basics, you are going to get a nice variety to choose from, but it is not that in-depth. Good quality and nothing unexpected; limited options, covering all general liquid flavors.
Check Them Out: https://www.halocigs.com
…………..
Mt Baker Vapor
Quality
Mt. Baker makes great quality liquids, and I am very impressed by their freshness. USA-made for further assurance, however they do not offer as much variety as South Beach Smoke and VaporFi. However, you can't go wrong with these, as there are some pretty awful brands out there by comparison.
Manufacturing Standards
While Mt. Baker boasts about being USA-made, they don't go to the ends other brands are. I'd give them a mediocre rating in this category. If you are looking for a brand that makes it clear they have very tight reigns on how and where their liquids are made, go with VaporFi or South Beach Smoke.
Flavor Selection
They've got a pretty big selection, however I will say their "Gwar" liquids line sounds rather appalling. But that's just me… if you're up for bloodbath e-juice, rock on. It's great that like their competitors, South Beach and VaporFi, these guys also offer the ability to customize liquids, though their range is not as extensive as the others, so you have overall less choice.
End Result
When you stack these brands' offerings of e-juice up against one another, you see that VaporFi and South Beach Smoke come out way on top, and are generally neck-and-neck with one another.  Either of these brands would be my top choice, because they both really do have excellent quality, standards, and selection.
Check Them Out: https://www.mtbakervapor.com
…………..
10 More E Liquids To Try
Picking just a couple companies and naming the very best is a hard task because there are so many really good ones in the market. Qualifying factors are subjective. Quantifying "the best" when it comes to anything flavor related involves many factors.
Whose ratings do you use to create your table? Does a reviewer select ten single juices with the highest ratings and choose top vendors this way?
I decided to choose these next ten e liquids based on the following factors: the companies that made them had to offer selection and have received high ratings for multiple flavors. From there on in it doesn't matter if they come from the United States, the UK, or Mongolia (although none of them actually do come from Mongolia).
Sweet, Tobacco, Fruit, and More
The following e liquid companies made it to this list:
• Halo
• Colonal Bloom
• Manabush
• Five Pawns
• Nicoticket
• NicQuid
• Digby's
• Crystal Canyon
• Avail Vapor
• Johnson Creek
There were many others I could have singled out like CRFT, Vigilante, Rukus, Space Jam, and The Standard. Frankenvape might have made it or Trail Mix; the list could be different next week.
Today, however, I'm doing a review that is anchored on the fact that these were juices many people bought and had something to say about. I considered the views of real people — the end users themselves — not just experts or snobs.
Great juice and great wine share this in common: not everyone believes the best is the most expensive e liquid. Then again, Five Pawns is part of the list and theirs is some of the priciest juice around.
Not satisfied with making e cigs, the people at Halo also make e juice. They succeeded in matching their reputation for producing good quality hardware and even surpassed expectations.
Many high-end retailers carry Halo Purity e liquid, made in an FDA-approved lab from USP ingredients. Most of their flavors contain a tobacco base, followed by a pretty decent menthol selection.
Midnight Apple (Granny Smith and rich tobacco) could be their best one with Malibu (pina colada and menthol) a close second. Halo slaps an affordable price tag on their products too.
**Tip – try mixing Midnight Apple with some of their LongHorn flavor, and either Prime or Torque, it makes for a nice tobacco flavor!
Check out Halo E-Juice Here
…………..
2. Colonal Boom
Straight from the UK, we have a juice line that consumers like to talk about. Ceasefire is their number one: candy and fruit at times fresh, at others like confection.
For those who enjoy a slushy, Comino is a blueberry-raspberry flavored one with a cooling quality around the edges.
Nothing could be more "English" than By Jove, a rhubarb fool (custard) with vanilla.
Check out Colonel Boom's Bang Bang Juice Here
…………..
3. Manabush
All of the flavors at Manabush are inspired by Native Indian-style names and each flavor is attached to a "creation story." This tactic is unique and memorable as are their flavors. Pow Wow and Nokomis are similar: both reflect hobnob-style cookies as is fitting since they come from the United Kingdom. The oat-biscuit with tobacco and maple bears a light touch in Nokomis. With the Pow Wow version, it's more like a coated hobnob with caramel and toffee, producing their top flavor.
4. Five Pawns
Let's cut to the chase here: e juice should not be this expensive. Even large bottles by Five Pawns cost close to $1 per ml which is ludicrous. But there isn't another e liquid on the market like these US-flavors which combine assorted flavors deftly. Consider Fifth Rank, considered by many to be their Opus: a Lime Rickey featuring sweet cream, vanilla bean, roasted almond, and a twist of lime. They pull off a sublime balancing act with this 50/50 juice which tastes different with every inhalation and exhalation. Five Pawns' Absolute Pin contains Irish Cream, cinnamon, caramel, and absinthe. Customers indicate that these unusual mixtures are hard to process at first but become addictive in short order.
5. Nicoticket
They don't charge the earth like Five Pawns but you won't suffer for being richer. Nicoticket flavors like Strawnilla (French Vanilla and natural strawberry), OR30 (Oreo cookie), and Crème Brulee are knocking vapers' socks off, especially OR30.
6. NicQuid
Here's another reliable performer which, like Nicoticket and Halo, has lots of affordable flavors to offer. They break juices into 4 categories representing tobacco, fruit, desserts, and menthol varieties. Their Blast Fruits menu includes Pom Beach (a pomegranate cocktail), simple Apple, and Blueberry. They don't try to get fancy; NicQuid juices are straightforward. FDA-approved lab standards are the order of the day. I can't pick just one winner.
7. Digby's Juices
Here's another English e juice provider enjoying rave reviews. Like Five Pawns, Digby's e liquids are unique. They like their anise here as seen in Gunpowder (anise and citrus) as well as Dr. Jekyl (powerful anise and powerfully popular for the number-seven spot). Their Moriya's Mix, another odd one, tastes like a Fisherman's Friend: cooling menthol plus eucalyptus, a combo I imagined would be off-putting but is, in fact, a fan favorite.
8. Crystal Canyon Vapes
Arizona's Crystal Canyon E Liquids cuts a quiet profile in comparison with Five Pawns and NicQuid, but their selection is excellent and contains many highly popular flavors. For instance, Mystik RY4 might be the best example of a caramel-vanilla tobacco available right now.
9. Avail Vapor
From Central Virginia, we see a vapor juice company of high quality and numerous fun flavors. Smerf Vendetta is a berry style: lovely, not too sweet. Pixie Dust is sure to remind you of powered candy. Moon Glow blends pear and honeysuckle. Experience the classic flavor of menthol and grape in Grape Shot. It's hard to pick just one.
10. Johnson Creek
One of the first e liquid companies to come out of the United States remains among the most highly lauded examples of lab-controlled, high-quality juice. Their Swiss Dark reminds some vapers of a light chocolate wafer cookie with vanilla and caramel. Chocolate comes through for every vaper as befits a juice by that name. Heavy cream and vanilla custard go into the making of their bestselling Vanda e liquid.
E-liquid is not electrically charged liquid but juice you put into the cartridge or tank of an electronic cigarette. Vapers only need a few drops to enjoy vaping for an hour, maybe 10 to 15 drops for several hours. The e-liquid industry is tightly connected with e-cigs, but many companies sell only juice and nothing else. Here are some things to look for.
Pre-filled Cartomizers
Beginners' e-cigs (those resembling regular cigarettes) sold in starter kits usually arrive with pre-filled cartomizers. These cartridges contain a heating element (atomizer) and a small amount of e-liquid. Every replacement contains more liquid and a brand new atomizer.
Many companies selling cigalikes also provide the option of using blank cartomizers. They are designed to be refilled by the user with proprietary juice or another brand of liquid.
Companies providing this option right now include VaporFi, South Beach,  V2 and Halo. A number of firms have recently added small, clear tanks which are compatible with the regular e-cig battery. Some juices crack plastic tanks so you have to be careful.
The biggest problems with pre-filled cartomizers are:
You don't know when they are low
They run out quickly
They create a lot of waste
Flavors are limited
V2 is one of the first companies to address the problem of flavor limitations with their customizable cartomizers, but you have to buy 100 at a time.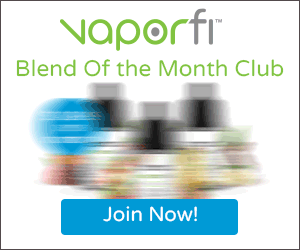 E-Liquids for Blanks and Tanks
While most major e-cig manufacturers carry their own e-liquid cartomizers, only a few of them also produce bottles of e-liquid. These include Halo, Vapor Zone, and V2.
Eventually, you might want to look at e-liquid manufacturers, some of which also carry selected equipment by major manufacturers of bigger batteries, clearomizers and tanks, atomizers, variable voltage devices, and mods.
Companies like Vapor Zone and Mount Baker Vapor fit this description. Their catalogue of juices includes desserts, fruits, tobacco, menthol, and more. Prices are based on milliliters: $4.99 for 15mls in their case.
Some companies also charge extra for certain levels of nicotine, but not usually to adjust the ratio of propylene glycol and vegetable glycerin (if this is an option). Additional flavoring might cost more. DIY products are supplied for blending at home.
Propylene Glycol and Vegetable Glycerin
PG and VG are the two bases in which flavoring and nicotine are commonly suspended. You can get 100% PG, but VG usually contains a little bit of PG.
A handful of companies creates e-liquid with 100% VG. There are also a few suppliers of organic products.
Most of the time, consumers are interested in:
Flavor
Where juice comes from
Price
Ingredients
A lot of firms point out that they do not use diacetyl owing to health concerns. Alcohol is another ingredient that could be included but is usually omitted due to customer expectations.
People are willing to pay more for a good product, one that creates authentic flavor, but a lot of Americans want their juice to be made in the U.S., in which case they have lots to choose from.
Propylene Glycol is a controversial product. Some clients don't trust it because they have heard that PG is a chemical additive in anti-freeze, though the FDA has said it is generally recognized as safe. Aditionally, you get more throat-hit from PG. VG is responsible for vapor production.