Nowadays, CBD has become more common in life. CBD is available in a range of products ranging from essential oils, medical alcohols, food, and vaporizers. It brings many benefits to health, including reducing stress, anxiety, depression, treat epilepsy, cancer, Parkinson, cure diabetes, much more. And while the research is still in its early stages, doctors generally favor CBD because it has very few side effects. So do you want to know more about CBD? Here are 9 facts you should know about CBD.
1. CBD is a main component of cannabis
CBD is one of more than 113 compounds found in cannabis which belongs to a group of molecules called cannabinoids. Of these compounds, CBD and THC often contribute to the highest concentrations, thus being recognized and most studied.
CBD and THC content is different in different cannabis varieties. Marijuana grown for recreational purposes usually has a higher THC content than CBD, but CBD-rich varieties are also available.
2. CBD can combine with other compounds
One of the most interesting effects of CBD is the ability to interact with other compounds in cannabis, such as THC and terpene.
In a 2011 study, Dr. Ethan Russo described the combined effect of THC, CBD, and terpene as an "entourage effect". He believes that compounds working together bring more benefits to users than they do individually.
In the words of Dr. Russo, CBD makes "resonant contributions" to the effects of marijuana on the body.
3. CBD brings many health benefits
There is no doubt that CBD brings many great benefits for health. Although CBD and THC act differently on the body, they seem to have many of the same medical benefits.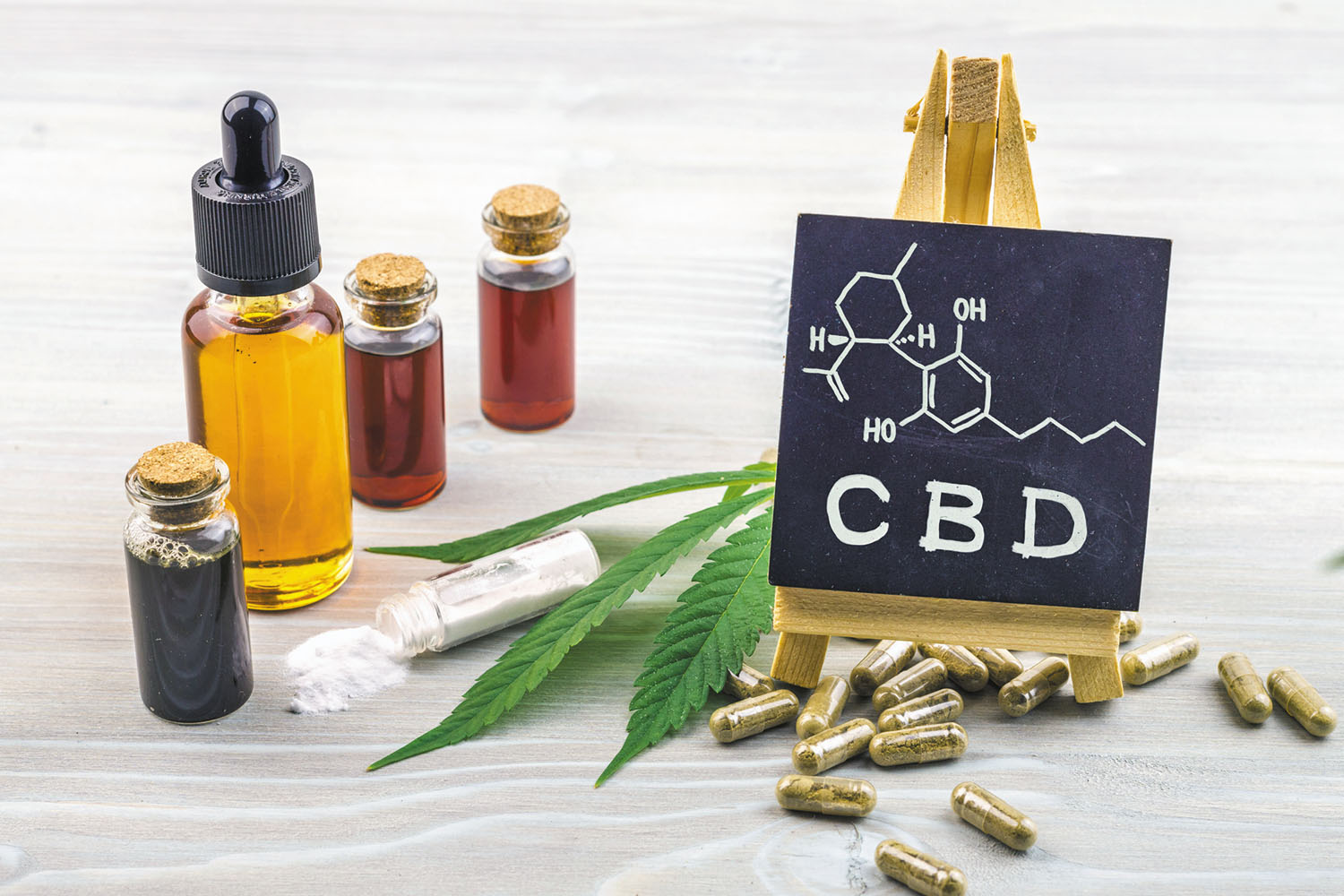 Reduce nausea and vomiting

Reduce stress, anxiety, depression, insomnia

Treat mental disorders

Against inflammatory disorders

Against neurodegenerative disorders

Resistance to tumors and cancer cells

Fight pain and disorders related to pain
4. CBD does not cause psychological effects (high, drunk)
Unlike THC, CBD does not cause the feeling of being "high" that is often associated with cannabis. CBD does not act on nerves because it does not work on the same receptors as THC. These CB1 receptors are highly concentrated in the brain and are responsible for the mind-altering effects of THC.
Because CBD will not make you feel intoxicated, it brings natural benefits, non-toxic, virtually side-effect free.
5. CBD reduces the negative effects of THC
Many studies show that CBD works in a way that minimizes the harmful effects of THC, such as memory impairment and paranoia.
Those who have used both Cannabis and Pure THC for Health Purpose report a preference for Natural Marijuana when it comes to side effects. It is thought that CBD plays a role in this hobby.
Both CBD and THC are not at risk of causing a fatal overdose. However, to reduce potential side effects, it is best to use marijuana varieties with high CBD content.
6. Some varieties of marijuana are rich in CBD
Through selective breeding, cannabis growers have been able to produce CBD-rich strains. Some strains contain high levels in both CBD and THC, while there are relatively few or no THCs.
The most famous CBD-rich variant is Charlotte's Web, created by the Stanley brothers in Colorado.
Other CBD-rich strains include ACDC, Harlequin, Sour Tsunami, Cannatonic, and Jamaican Lion.
7. Many types of CBD products are available in the market
CBD has a reputation for being a safe treatment for a wide range of health problems that don't affect the nerves. As a result, many different types of CBD products have been developed including CBD essential oils, topicals, food and vaporizers (vaporizers, vapes), etc.
CBD-rich topical medications can be applied to the skin (skincare, skin wounds, scarring, etc.), often used to treat local area pain. CBD can also be evaporated using an e-liquid solution.
If you want to buy high-quality CBD products with attractive discounts, you can visit Ecigsandcoupons.com. This website is proud of as a partner with many CBD suppliers in the world. They provide deepest CBD coupons, tips, reviews about good products for customers.
8. Pets can use CBD products
Many people feel uncomfortable giving their pet something that can make them high, but CBD provides medical benefits without getting high.
Dr. Wendy Kramer, B.C, explained "If we use a portion of the cannabinoid compounds involved in cannabis, we will have great benefits. It's just THC ... making them stoned".
CBD products for pets target specific health concerns such as anxiety, seizures, joint pains, and skin problems. You can easy to find CBD products at many stores such as CBD Pure, Diamond CBD, Medterra CBD, Discover CBD, and more.
9. CBD affects the sleep cycle
CBD has an effect called the "biphasic effect" that affects sleep, meaning it has a different effect depending on the dose. Small doses of CBD seem to increase alertness, while large doses are sedative.
Taking dosages greater than 160mg/day has been linked to more sleep. But when the dose was less than 15mg/day, feeling more excited and alert.
CBD also appears to counteract the sedative effects of THC, which may explain why some strains of marijuana are known to increase alertness.
Conclusion
Above is some useful information about CBD. If you understand some facts about CBD, you can take advantage of it and bring benefits for yourself. Especially, you can improve your health by using CBD.