Is vaping cheaper than smoking? Well, that depends on how you spend money on vaping. Purchasing e-cig things every week can cost a lot of money. You may think a little money for e-cig is okay but it does add up quickly.
If you have trouble saving money on vaping products, then this article is for you. I'm going to give you some useful tips below on how to save money without compromising your demands.
Purchase Kits
Purchasing vaping products according to a kit is usually much cheaper than buying separate items. When you buy a kit, you get a mod, a tank, batteries and a charger. Some vendors even offer a freebie here and there.
Shop online
When shopping online, it's so much easier to find the products you need at the lowest price since comparing prices is so simple here. You don't have to waste time going through stores to find out which stores offer the best price. Also, best prices is usually found in online store because it is a lot more expensive setting up as well as further maintaining brick and mortal shops. This causes higher prices on the merchandise they supply.
Build own coils
Don't know how to make coils on your own? Don't worry because youtube have made life so much easier for vapers by providing many videos about coil making, which can help you save a huge amount of money. A pack of 5 coils may cost $20 while a spool of wire is much cheaper and it usually lasts months longer.
Make your own e-juice
You can also save a lot of money if you learn to make your own e-juices instead of buying them. E-juice are often made of simple ingredients, available on the market - PG, VG, nicotine (if needed) and flavors. Same as in building your own coil, there are many videos on youtube which provide you a huge number of recipes. Of course, it's not recommended for newbies to mix your own e-liquids. You can visit some reliable stores such as CBD Vapejuice, Pure Canna Organics, Farm To Vape to purchase e-liquid in this case. They also offer many discounts and coupons to help you save more money.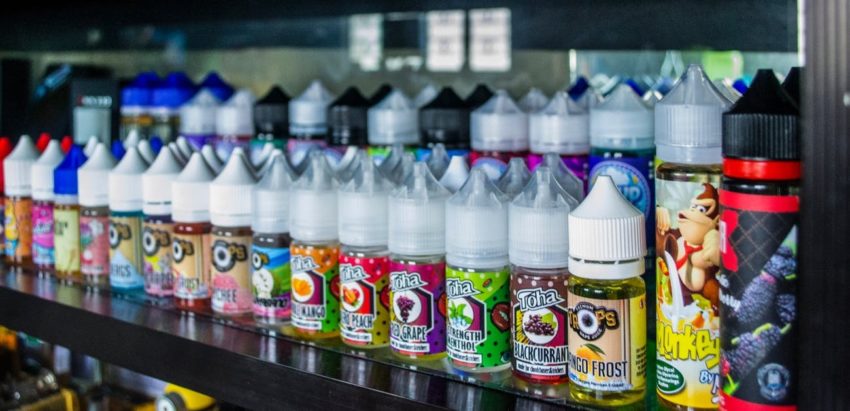 Check out for coupons and discounts
Be sure to check for coupons and promos before you purchase anything. Follow vendors and retailers on social media or subscribe to their mailing list so they will inform you whenever there are discounts or deals. You should also follow coupon sites which specializes in providing coupon codes and promotions. Many sellers also run giveaways to advertise their shop or a creative product. There are many good offers which give the possibility to get favorite merchandises with up to 90% off.
Keep a record and create a budget
If you don't keep track of how much money you spend on vaping products, chances are you may spend hundreds of dollars on vape products and components. Try keeping a note of everything you purchase for a while. That way you will realize how much money you waste on things that you don't really need. Moreover, setting aside a budget for vaping will help you to think more clearly before purchasing anything. It's highly recommended that you make a monthly allowance and stick to it.
Attend Expos
Joining vape expos gives you the chance to find new friends as well as connect with people behind the curtain. Another great thing is that sellers often provide free merchandise for you to test. There might not be some usual flavors or the kind you like but it is an opportunity for you to try new flavors and find your new favorite products.
Fix spotted issues
I know that many of you tend to buy new things if the old one broke. Although vapes cannot last forever, you can still manage to fix many damages at a fraction of the price. Moreover, if your e-juice doesn't taste or smell right, you should try to clean it before thinking of getting rid of it. Simple rules of hygiene help you to keep your vape much longer.
Buy in bulk
When it comes to discounts, more is more. When there are products on sale or when there are coupons and discounts, purchase everything you need in bulk. You will need the products anyway so why not buy a sufficient supply and get rewarded with discounted pricing? Check your product page or coupon site such as Ecigsandcoupons to get available discounts.
Sign up to Become a Member
To purchase vape products at low prices, it's important that you sign up for membership programs. For most e-cigs store, you can save a lot money on every order automatically at checkout if you are a member. Membership is normally free and in addition to discounts, you have access to your order history and you can save your shipping information which helps you to save time too. And in case you want to reduce your costs more, signing up for a recurring order means that you can benefit from additional discounts each month while making sure that you never run out of e-juice.
Subscribe to Mailing Lists
The fastest way to get the latest e-cigarette related news to your inbox is subscribe to a mailing list. More important, they will send you many great deals to your email. There are many e-cig stores such as Ecig One, Eciggity, eCiggies... that provide exclusive sales and discount coupons weekly to help customers save on vaping products so subscribe today.
Review Products
Many suppliers recommend incentives to leave feedbacks of their products. When you leave a review on their website you may get some discounts in addition to your member discount, saving many money on your purchase.
Sign Up for Referral Programs
Many vendors, including Geek Vape, Smoke Vape, Atom Vapes... offer referral programs which allow vapers to get discounts on vaping products. If you have friends who are looking for a way to quit smoking, introduce those stores to your friends and you may get discounts on your next order. You can refer as many friends as you want.
Make your coils last longer
If you find it too hard to build your own coils when you vape, that's fine. Not everyone enjoys doing it, and there are also many people who simply don't want to spend time doing it. But if you want to purchase coils and still want to save money, you should try to maintain them properly to make them last longer. You should always prime your new coils when you start using them and avoid taking dry hits and clean your coil regularly in between using it. More important, you should only purchase coils from reliable manufacturers such as: VapeActive, Mind Vapes, Vape Outlet... so that you know exactly what you're getting.
By following these guides, you can keep your coils last longer and avoid having to buy new ones too soon. That will either save you money or give you more money to spend on e-juices that you want to try. Either way, it's an effective way to save money.
Conclusion
These tips above will make your vaping experience more budget-friendly and allow you to spend your money on more important things.